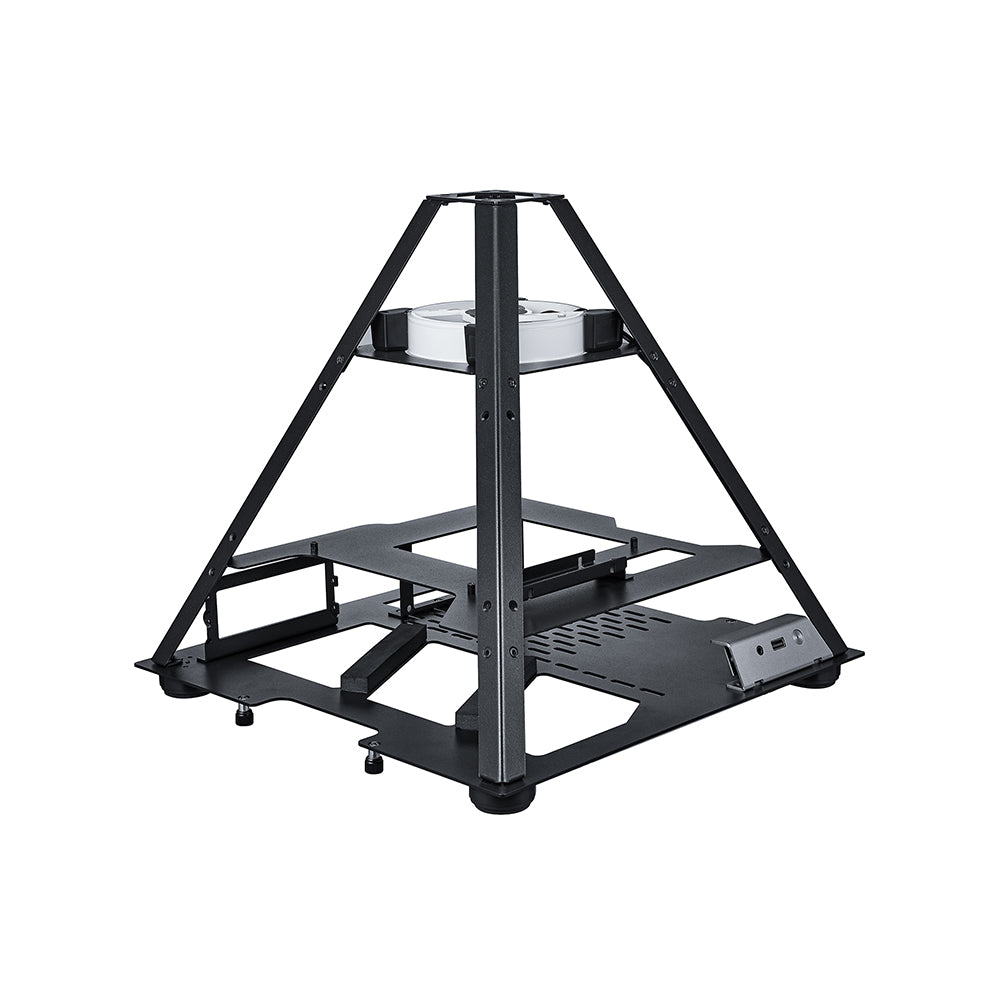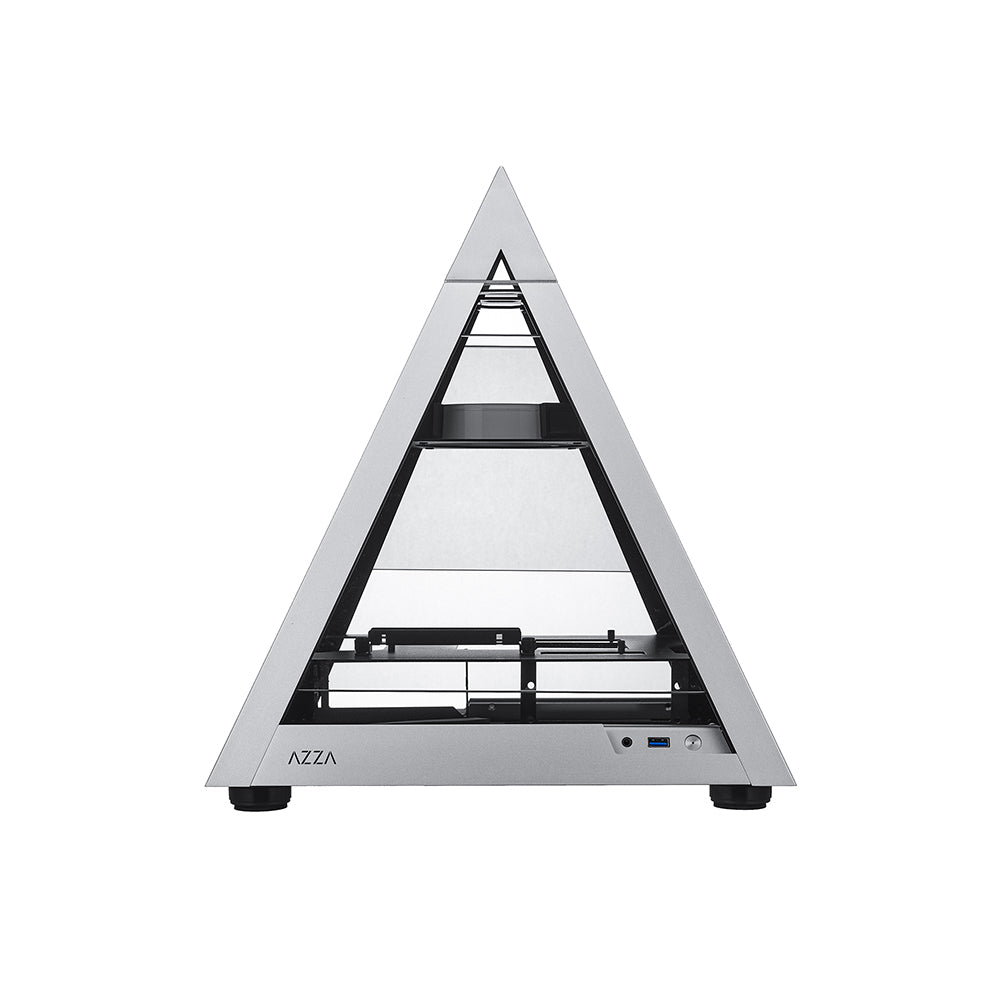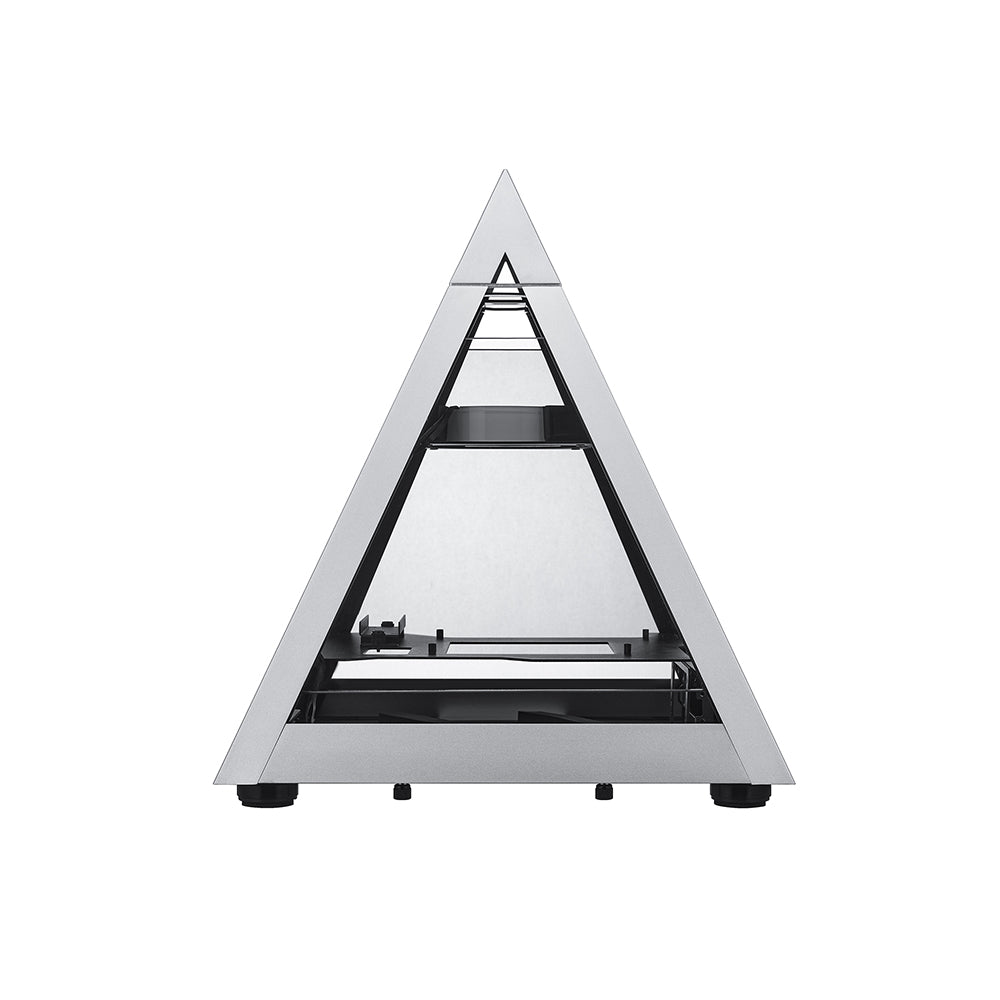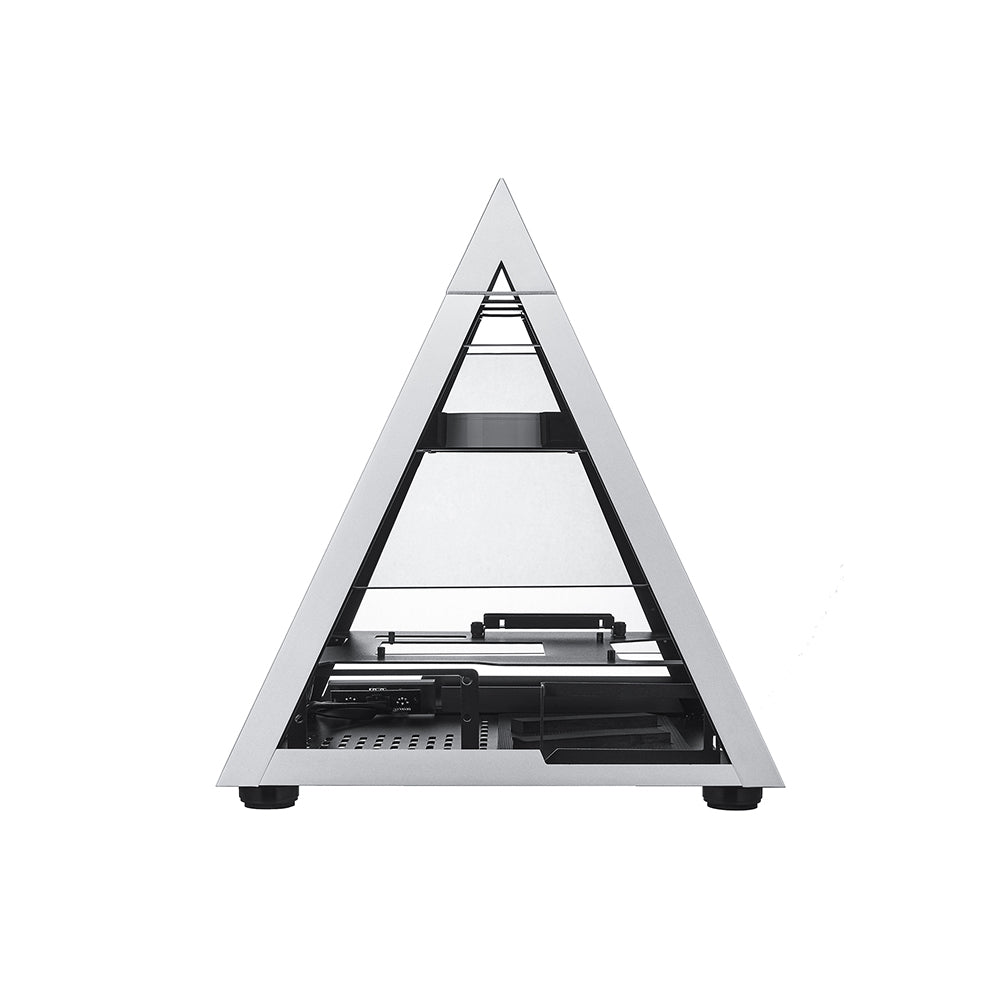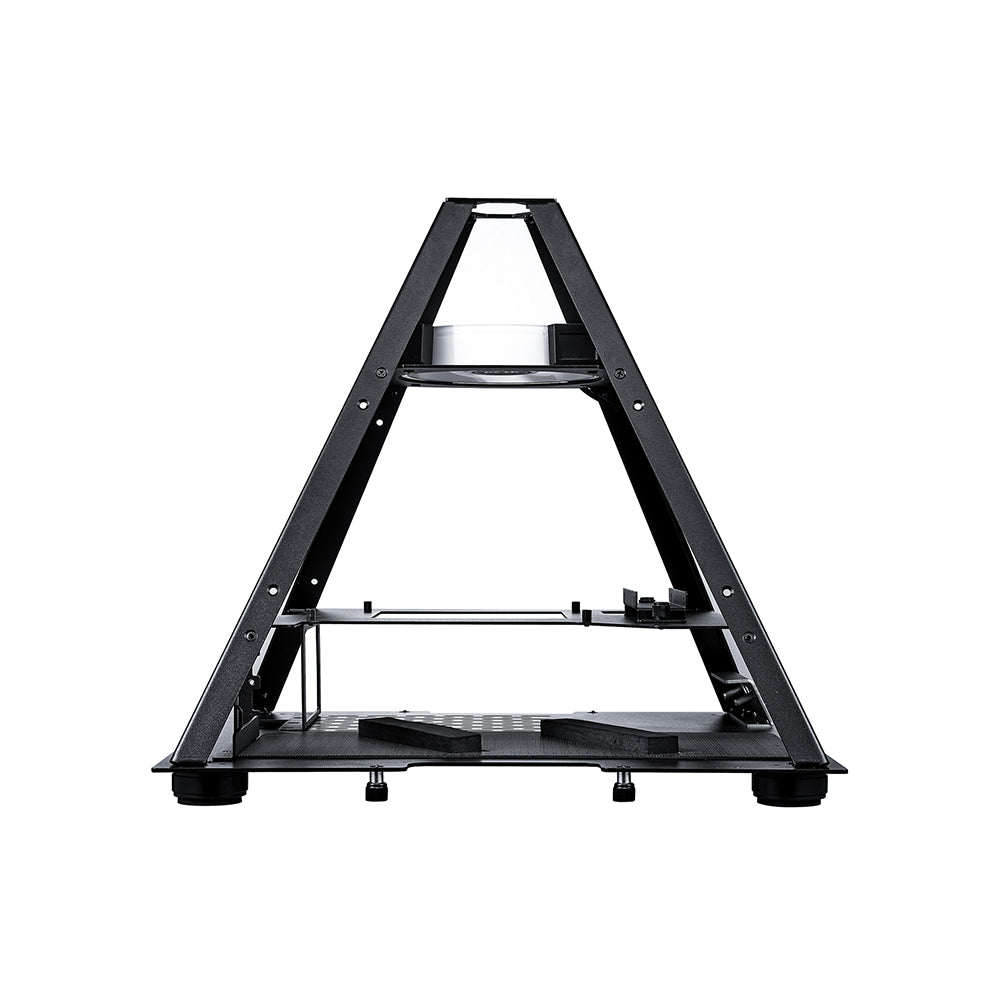 PYRAMID MINI
---
Dare to be different; the PYRAMID MINI completely transforms the conventional workspace into a spectacular one. With its quality design and premium finish, the chassis grants users the ability to create performance-based builds that are unique in every way.
Show-Stopping Design
Pyramid MINI
Small But Compatible
Inspired by the smaller ITX form factor, the PYRAMID MINI allows for powerful components to be easily installed without worrying about clearance or airflow.
Multi-Level Access
Thinking outside the box: The PYRAMID MINI features a multi-level design for easy access to all your components.
Bottom level : Graphic cards and power supply
Second level : ITX motherboard and SSD storage
Third level : Cooling unit.
Not only does this design offer stylistic and organizational enhancements, but it also makes installing and upgrading components easier than ever.
Aluminum & Glass Design
The PYRAMID MINI's smooth aluminum exterior and huge glass panels provide a stylistically elegant design that makes for a great conversation piece.
The 4-sided glass panels provide a complete view of your build from any angle.
Refined Front Panel Control
The front panel control is tucked neatly at the bottom corner and has a power button, USB 3.0, and audio jack for easy-to-reach connectivity and minimal cable routing.


Ease Of Access
The rear panel provides easy access to the motherboard, graphics card, and power supply. Making painful peripheral connections a thing of the past.


Type
Mini-ITX Pyramid Enclosure
Color
Gray anodized aluminum (exterior) / Black (interior)
Motherboard Compatibility
I/O Ports
Power button
HD audio
1 x USB 3.0
Case Dimension (H x W x D)
Available Fan Ports
1 x 120 mm fan port on the top
Included Fan
1 x 120 mm AZZA Hurricane II ARGB Fan
Water Cooling
Supports radiators up to 120 mm on the top
Included Accessories
200 mm PCI-e extension cable
PWM Fan
The model comes with PWM fans and will run at top speed unless connected to a motherboard or controller.